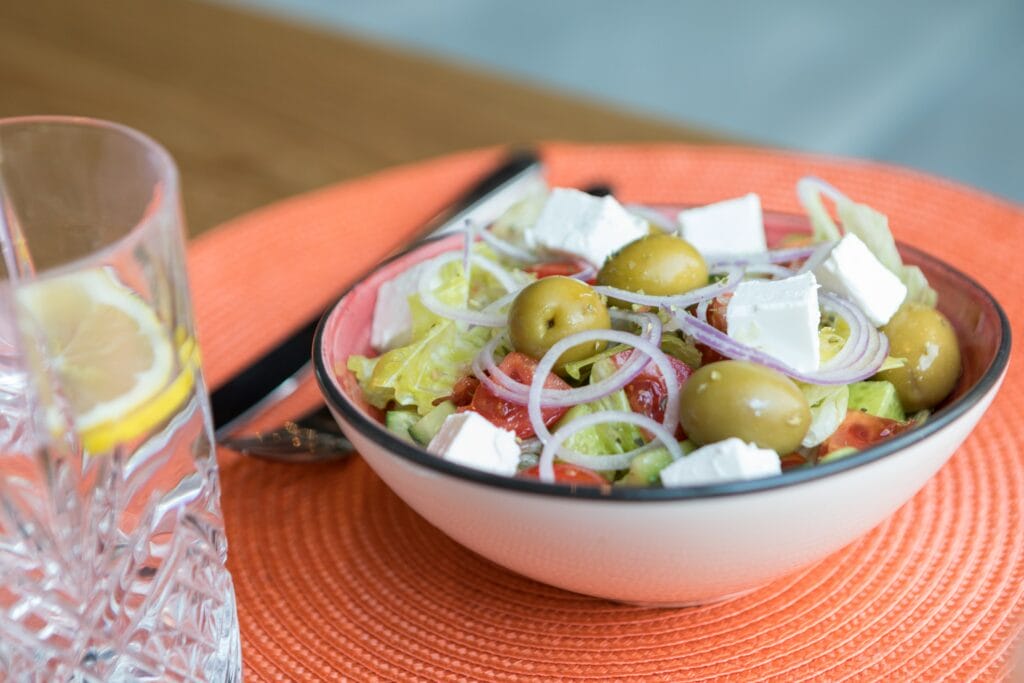 What is Mediterranean food?
Mediterranean and Greek food are often mistakenly referred to as the same thing, but technically they are not. Mediterranean style of cuisine is found in Mediterranean countries bordering the Mediterranean Sea.
It is also worth noting that even though this region spans a wide variety of cultures, the historical connections have resulted in a wide array of common food ingredients. Mediterranean cuisine boasts a diverse array of healthy foods, including fruits, veggies, lentils, grains & fish, as well as healthy fats.
Countries That Primarily Consume Mediterranean Food
Greek food is a part of Mediterranean food, a term that encompasses the cuisine of all the countries of the Mediterranean. In brief, it's Mediterranean food with characteristics and ingredients common to other Mediterranean countries like Spain, Italy, Turkey, Malta, Lebanon, etc. At the same time, Greek cuisine is the national cuisine of Greece and the cuisine that ethnic Greeks use outside of Greece.
Mediterranean cuisine is a reflection of the 22 different countries in the Mediterranean region. This is why Mediterranean dishes have the notoriety for being flavorful, wealthy and loaded with complex ingredients.
Mediterranean food goes beyond everyday dishes like hummus; it includes couscous, olives, herbs & vegetables. Italy, Greece, Turkey, Lebanon & Morocco are just a few countries with well-established Mediterranean cuisine.
Similarities of All Mediterranean Food
The taste and preparation of Mediterranean cuisine vary widely depending on the region where it originates. However, most Mediterranean food shares the same base ingredients. These include:
Fresh Vegetables
Greek cuisine, just like the rest of the Mediterranean, is healthier than that of American or other Western cuisines. With a wide range of vegetables featured in dishes throughout the Mediterranean, fresh vegetables dominate the cuisine. A variety of greens, lettuces, onions, artichokes, cucumbers, legumes, artichokes & tomatoes are grown in this region.
They use a large variety of fresh vegetables that result in low-fat and low-calorie dishes. Eating such food frequently makes it less likely you will develop heart disease and helps you maintain a healthy weight.
Olive Oil
Olive oil is the most prevalent and universal ingredient in Mediterranean cuisine. Olive trees are commonly found throughout the Mediterranean region, and the oil produced is a significant export.
It's used as a cooking agent as well as a dressing & it's found in a wide range of cuisines. Mediterranean cuisine and healthy living go hand in hand, as cured olives add an acidic touch to both.
Dairy Products and Grains
Both Greek and Mediterranean cuisines share dairy products, such as yogurt, cheese & milk, which are very common in both regions. Whole grains also provide a healthier profile to both cuisines.
It is true that the Mediterranean and Greek cuisines are similar and differ significantly. What matters most is figuring out which cuisines best fit your palette. In general, Mediterranean diets tend to be lower in fat than other diets, so they are worth considering. To experience the taste, try both.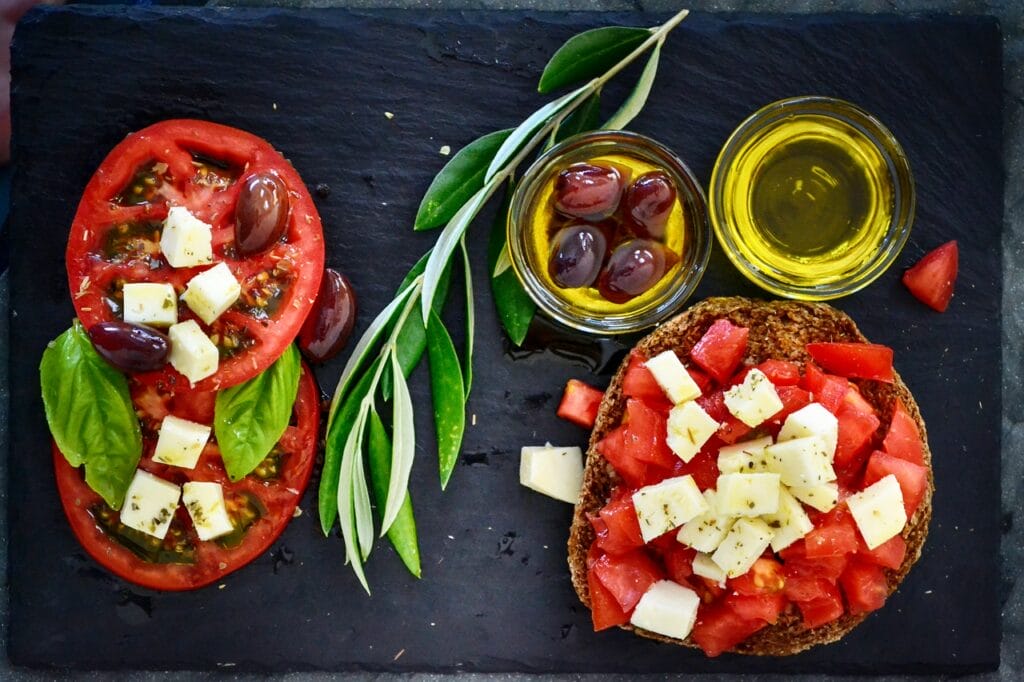 Differences Between Greek vs. Mediterranean Food
Mediterranean and Greek foods have distinctly different characteristics, especially when it comes to the ingredients used, such as meat and vegetables.
Mediterranean cuisine requires more steps in preparation than other cuisines such as Italian or Mexican cuisine because it contains spices such as cumin and turmeric, which must be processed separately. On the other hand, Greeks have easy access to straightforward ingredients in their homeland and can work with them more easily.
The bread found in Greece differs from that in other parts of the Mediterranean. In every Greek bakery, you can discover Horiatiko psomi, the national bread of Greece. Wheaty in flavor and texture, it shares a similar flavor and texture with sourdough bread. This country is also known for having a large variety of bobota bread and pita bread.
Enjoy Mediterranean Delicacies at 19 Cleveland
We're a Mediterranean-inspired haven straight from the heart of Israel and located in New York City. If you are in the area, stop at 19 Cleveland for a delicious selection of Mediterranean food such as hummus, gyro, pita, and more. We offer small plates and entrees to make it easy for people with different tastes to find something they'll love.
Our Mediterranean restaurant in NYC is perfect for a leisurely weekend date or a quick lunch. If you're looking to adopt a healthier diet, incorporate more Mediterranean recipes into your life, having a meal at our Mediterranean restaurant is the right way to transition your diet. Let us help you enjoy Mediterranean cuisine with our compiled list of Mediterranean dishes.